News
Cablevision launches Wi-Fi-only service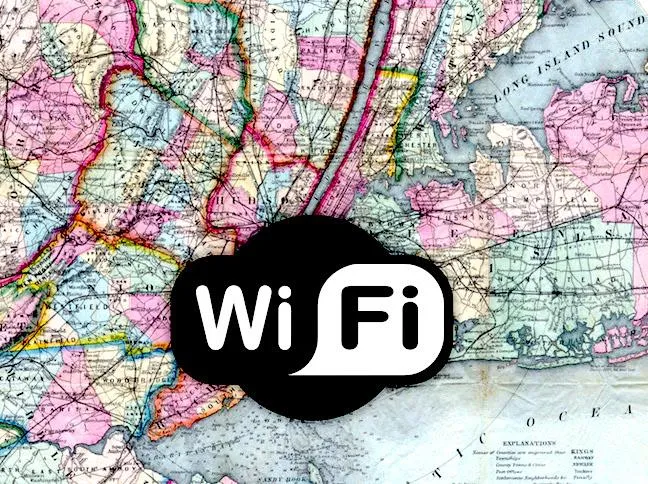 Cablevision is offering a Freewheel, a new Wi-Fi mobile phone service that will launch in metropolitan New York City. It's essentially a mobile phone that only operates on available Wi-Fi links, not through a cellular network. The cost is $29 a month, or just $10 if you're already a Cablevision subscriber.
Cablevision, you may remember, us an unusually anti-union company. Late last year, Speed Matters reported that "A Federal Administrative Law Judge ruled late Thursday that Cablevision and its CEO James Dolan had broken multiple labor laws in an attempt to stop workers in Brooklyn and the Bronx from unionizing."
According to the Freewheel site, the service uses the Optum Wi-Fi network, which, Cablevision claims, has over a million Wi-Fi hotspots in the Tri-State area (includes parts of New Jersey and Connecticut).
To connect, though, you need the Motorola Moto G mobile phone, for $99. According to the Cablevision it "Automatically connects you to the strongest Optum Wi-Fi hotspot near you, switching seamlessly as you go about your day."
Other companies, including Republic Wireless and FreedomPop, have offered a Wi-Fi plan, but most people choose to have a cellular backup. Cablevision is hoping that Freewheel can succeed without cellular in the Wi-Fi-dense New York region.
However, at least one influential analyst sees the move as a strategy, rather than as a financial generator. Craig Moffett, an analyst at Moffett Nathanson said in a research report:
"The Freewheel service itself is unlikely to be financially material for either Cablevision or the wireless industry. The concept, however, is a very big deal. Cablevision's real game is almost certainly to use the new Freewheel service as a beta test for what will eventually be a Wi-Fi-first, rather than Wi-Fi-only, service. A Wi-Fi-first service, particularly if offered by Comcast, has the potential to attract a meaningful number of customers if priced aggressively and could be enormously deflationary for the traditional cellular providers."
Goodbye data limits (Freewheel website, Jan. 2015)
Cablevision and CEO James Dolan Found Guilty of Multiple Violations of Federal Labor Law (Speed Matters, Dec. 5, 2014)
Cablevision's Wi-Fi Mobile Phone Service Is Not for Everyone (<re/code>, Jan. 26, 2015)

Cablevision Plays Wi-Fi Card Amid Google Speculation (Investors Business Daily, Jan. 26, 2015)


CWA urges the FTC and the DOJ to take into account in merger review guidelines the role of collective bargaining in counterbalancing employer market power
Senate confirms FCC Commissioners Geoffry Starks and Brendan Carr to a second 5-year term
CWA union petitions governor for oversight of telecom provider Zirrus