News
CWA brings Verizon cable deal to FCC doorstep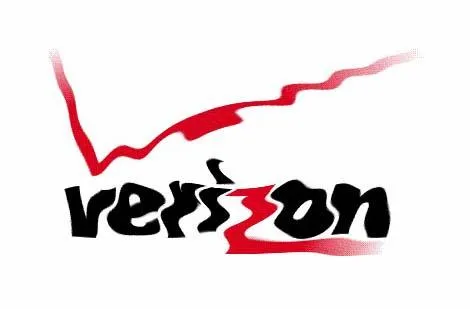 Hundreds of union Verizon workers, aided by community and environmental advocates, marched, chanted and spoke at the FCC, protesting the massive Verizon Wireless/Big Cable deal that threatens workers and consumers.
CWA Telecommunications Policy Director Debbie Goldman told the crowd that they were facing a grim situation:
"If this deal goes through in its current form, it will mean the end to Verizon's FiOS expansion. We will see thousands of good, middle-class jobs disappear, and the reason is simple: when former competitors decided to sell each others' services – which is what Verizon and Big Cable want to do – they stop investing in competing networks. And less investment means fewer jobs."
Adrian Crisp of CWA Local 1118 in Albany, New York told people that "this is a very personal issue for me." Crisp and his wife have both worked for Verizon for over 15 years, and "if this deal goes through, both my career and that of my wife could be over." And with "our jobs gone, my daughters' futures are in jeopardy."
Verizon has not built FiOS in Albany, although it has put FiOS in the wealthier suburbs. "With this Verizon Wireless-Big Cable deal," Crisp added, "we'll never see FiOS in Albany and other cities. That means there will be less work for my, my wife, and thousands of my co-workers."
Since January 2010, Verizon has cut 15,000 frontline wireline jobs. The cross-marketing agreements that are part of the Verizon Wireless/Big Cable deal – with Verizon Wireless selling cable service to compete with Verizon's FiOS – will mean further job loss.
Buses brought union members from throughout the Northeast – Buffalo to North Carolina. People such as:
The 25 members of CWA Local 13101 in Newark, Delaware. Verizon has not built FiOS in Wilmington, the largest city in Delaware. Member Mike Watson, a service tech with 13 years experience at Verizon, said he'd come to Washington to "stop corporate greed, and to stop monopolization of the cable industry."
Alan Morgenthal, secretary-treasurer of CWA Local 1102 on Staten Island, NY, who said he wanted to stop Verizon's cutoff of the FiOs build-out. Verizon is not building FiOS on the eastern part of Long Island. The only reason he and his local had FiOS work today, he said, was because they are working in New York City, as a result of a deal between Verizon and Mayor Bloomberg to wire the entire city.
Richard Hatch, president of CWA local 2201 in Richmond, Virginia, said that "Verizon has cut more than 1,800 wireline jobs of frontline workers in Virginia so far this year. If this deal goes through, and Verizon's subsidiary Verizon Wireless sells Cox and Comcast service, we'll see even more job cuts."
The people who came to the rally were there because this transaction impacts their careers and the future of their families As Adrian Crisp said, "It's not just a job, it's a career. We are not just technicians, we are craftsmen and we take pride in what we do."
Activists from outside labor added their voices to the rally.
Mark Cooper, Director of Research for the Consumer Federation of America, said, "Consumers and Labor have a common interest in ensuring a dynamic and competitive telecom sector. As it stands, this deal strangles any hope of competition."
And Maragrete Strand Rangnes, Director of Labor, Workers' Rights and Trade Programs for the Sierra Club pointed out that upgrading communications is an environmental issue. "Broadband expansion means reduced carbon emissions, millions of fewer cars on the road, energy efficiency and economic development," she said. "The proposed deal could block expansion and stifle progress in these areas."
Verizon workers rally at FCC to spotlight wireless- cable deal (CWA news release, Jun. 13, 2012)

CWA urges the FTC and the DOJ to take into account in merger review guidelines the role of collective bargaining in counterbalancing employer market power
Senate confirms FCC Commissioners Geoffry Starks and Brendan Carr to a second 5-year term
CWA union petitions governor for oversight of telecom provider Zirrus