News
AT&T In Home Experts across Alabama form union with CWA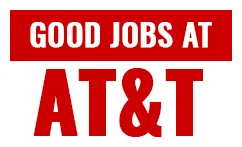 AT&T In Home Experts (IHX) across Alabama have formed a union with CWA. IHX workers from hubs in Huntsville, Birmingham, and Mobile have joined together to make In Home Expert a union position in Alabama. The new CWA members join IHX workers across the country in a movement to organize the profession and bring respect and dignity to the job.
AT&T voluntarily recognized the union after a majority of eligible workers signed union authorization cards signaling their desire to be represented by CWA. While many companies choose to engage in protracted, expensive campaigns to prevent workers from joining unions, AT&T has agreed to respect the right of IHX workers in Alabama and across the country to make their own choice about whether or not to join a union.
"Without a union contract, we could start our day with a meeting at 6:45 a.m. and still find ourselves at appointments working until 7 or 8 p.m. at night," said Tim Johnson from Hoover, AL. "I stand with CWA for fair treatment and a better work-life balance."
"We deserve respect and dignity on the job, and a union contract protects the rights of all workers," said Madison Bell, an IHX worker from Huntsville. "I am joining CWA to be part of a union that will not just fight for my benefit, but for everyone's benefit. Together, we can make this a good job that supports our families and our communities."
The 74 workers join a wave of organizing across the South as more workers choose union representation for respect and better working conditions on the job.
Links:
AT&T In Home Experts across Alabama form union with CWA (CWA, Aug. 8, 2023)
CWA urges the FTC and the DOJ to take into account in merger review guidelines the role of collective bargaining in counterbalancing employer market power
Senate confirms FCC Commissioners Geoffry Starks and Brendan Carr to a second 5-year term
CWA union petitions governor for oversight of telecom provider Zirrus