News
Best Practices in Getting Low-Income Seniors Online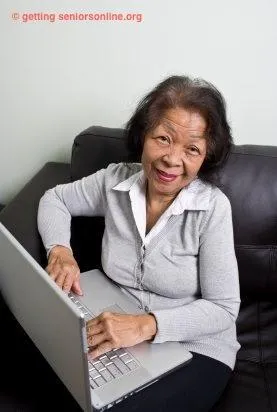 While many older adults are avid Internet users, many seniors continue to face barriers to full participation. That was the motivation for a one-day DC conference, "Getting Seniors Online," sponsored by Connected Living and the Benton Foundation.
"The low-income senior adoption rate is very low," according to Jim Tobias, accessible technology specialist, noting that some studies put the figure at five to 10 percent in.
Conferees examined four case studies of programs designed to get low-income seniors online: HUD-oriented federal Broadband Technology Opportunity Program (BTOP) recipients in northern Illinois; Older Adults Technology Services (OATS) in New York City; eWIRED, sponsored by the Alliance for Aging in Miami; and a 16-state Digital Inclusion Initiative sponsored by Senior Service Americaand Generations on Line.
According to Tony Sarmiento of Senior Service America, two of the case studies revealed an encouraging best practice. "After receiving short-term training," he said, "low-income older adults can become effective digital literacy trainers of their peers." In other words, low-income seniors learn best from other low-income seniors.
Sarmiento concluded that, "While there was strong support for more public-private partnerships, many advocated for the federal government to assume a stronger and more pro-active leadership role to achieve universal high-speed Internet access."
Yet, many conferees questioned the effectiveness of the recently-announced FCC broadband adoption pilot programs, pointing to inadequate funding and concerns that eligible telecommunications carriers may not submit pilot project applications.
Getting Seniors Online (conference, May 22, 2012)

Inclusive Technologies (website)

Northern Illinois BTOP project (website)

Older Adults Technology Services (OATS) (website)
 
Alliance for Aging (website)

Digital Inclusion Initiative (Senior Service America Inc.) (website)
 
Generations on Line (website)

CWA urges the FTC and the DOJ to take into account in merger review guidelines the role of collective bargaining in counterbalancing employer market power
Senate confirms FCC Commissioners Geoffry Starks and Brendan Carr to a second 5-year term
CWA union petitions governor for oversight of telecom provider Zirrus