News
CWA files amicus brief in support of Microsoft-Activision merger, citing positive impact on labor market for game workers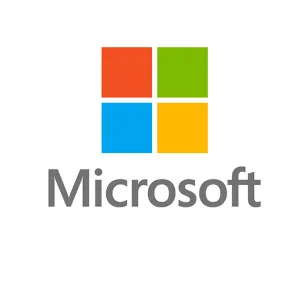 CWA filed an amicus brief in support of Microsoft, in the US Court of Appeals for the Ninth Circuit, as the company faces an appeal from the FTC over its acquisition of game developer Activision-Blizzard. The AFL-CIO joined CWA on the brief.
DOCUMENT
CWA AFL AMICI - FTV v Microsoft
AMICI CURIAE BRIEF OF COMMUNICATIONS WORKERS OF AMERICA AND THE AMERICAN FEDERATION OF LABOR AND CONGRESS OF INDUSTRIAL ORGANIZATIONS IN SUPPORT OF APPELLEES, MICROSOFT CORPORATION, ET AL.
CWA AFL AMICI - FTV v Microsoft
Central to the union's support is the landmark, legally enforceable labor neutrality agreement that Microsoft entered into with CWA in June 2022 which, if the merger is approved, would allow workers at Activision-Blizzard to freely make a choice about union representation. The agreement, CWA argues, provides an effective remedy against the increased labor market power Microsoft stands to gain -- an issue FTC Chair Lina Khan has identified as important in the agency's antitrust review of mergers and acquisitions.
"The Labor Neutrality Agreement represents a groundbreaking and speedy path for employees at Activision to choose whether to form a union without fear of intimidation or retaliation," the amicus brief states, and reiterates the agreement's basic provisions that will solidify countervailing power for workers.
Those provisions include Microsoft's commitment to noninterference when employees at any Activision-Blizzard owned studio express interest in a union vote, and to open communication channels with both Microsoft employees and with union representatives. CWA and Microsoft also established as part of the agreement a streamlined voting process for employees that protects confidentiality and privacy. Lastly, Microsoft and CWA pledged to work together to promptly resolve any disputes and turn to an expedited arbitration process if necessary to reach a first contract.
"Unions, through collective bargaining agreements, offer countervailing power for workers and therefore can address problems of employer market power," the amicus brief states. "The Labor Neutrality Agreement between Microsoft and CWA… will benefit both the workers and the employer, and will offer a blueprint for labor relations in the industry. Microsoft has taken a positive, proactive approach to labor market issues here, and has done so in a meaningful, effective way."
While the labor neutrality agreement at Activision does not take effect until the merger closes, Microsoft has already proven its commitment to abide by the agreement by extending its provisions to its own employees. Following Microsoft's acquisition of ZeniMax Studios and announcement of its Labor Principles, Microsoft remained neutral during ZeniMax employees' efforts to form a union, and the union is now the largest of its type in the US video game industry, with over 300 members.
Microsoft stands alone among major US video game and technology companies. At this year's Game Developers Conference, a group of video game workers delivered a letter to Sony's management asking the company to agree to allow its workers to organize free from retaliation and interference, and Sony chose not to respond.
CWA asserts that labor neutrality agreements such as the one struck with Microsoft are not only acceptable remedies in evaluating mergers, but should be viewed as preferred remedies in transactions in which there are labor market concerns.
"Collective bargaining acts as a countervailing power by structurally changing the labor market, enabling workers to achieve needed improvements to their wages and working conditions," said the amicus brief. "Union collective bargaining provides workers a means to negotiate legally binding agreements covering wages; working conditions; guardrails for layoffs; and processes for workplace governance, such as grievance procedures or workplace health and safety councils. Additionally, because they are better protected, unionized workers are better poised to combat anticompetitive and exploitative processes through striking, contesting wrongful firings or discipline, contractual provisions prohibiting vertical restraints like noncompete or mandatory arbitration agreements, and negotiating better working conditions."
"Evaluating workers' relative bargaining power and leverage against employers is not only consistent with antitrust law's efficiency goals in ensuring labor market competition, but is also consistent with the National Labor Relations Act's federal labor policy of ensuring equal bargaining power between workers and employers," it concludes.
Links:
CWA files amicus brief in support of Microsoft-Activision merger, citing positive impact on labor market for game workers (CWA, Sep. 13, 2023)
How an Activision Blizzard and Microsoft merger helps consumers and workers (EPI, Sep. 13, 2023)
Indies and unions rally behind Microsoft's Activision Blizzard deal (Game Developer, Sep. 14, 2023)
The New Economic Thinking Behind The Microsoft/ Activision Merger (Forbes, Sep. 13, 2023)
Quality Assurance Workers at Microsoft's ZeniMax Studios establish the company's first union with CWA and become the largest certified video game studio in the US (Speed Matters, Mar. 7, 2023)
CWA, Microsoft announce labor neutrality agreement (Speed Matters, June 13, 2022)
CWA urges the FTC and the DOJ to take into account in merger review guidelines the role of collective bargaining in counterbalancing employer market power
Senate confirms FCC Commissioners Geoffry Starks and Brendan Carr to a second 5-year term
CWA union petitions governor for oversight of telecom provider Zirrus