News
CWA members mobilize to save jobs at AT&T call centers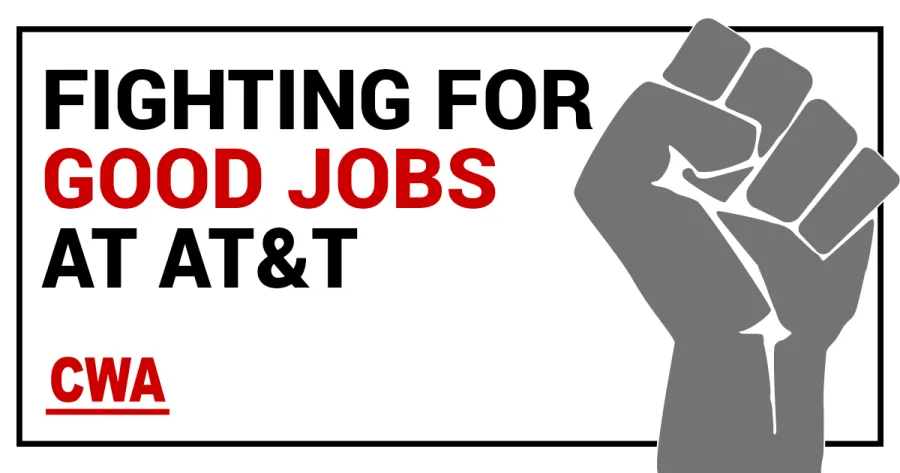 In response to AT&T's announcement that the company would be closing multiple call centers in CWA District 4, CWA members across the District and beyond are mobilizing to call on the company to cancel the closures, stop the terminations, and treat their loyal employees with the dignity and respect that they deserve. Over 45 call centers have been closed by AT&T in the United States since 2011, with thousands of employees, their families, and the communities they live in being devastated by this alarming trend. Workers who have given years, even decades, of their lives to help AT&T succeed are being unceremoniously terminated. Many of these centers have been recognized as top performers, making their shutdown even more unreasonable and unjust.
The workers have launched a petition to send a powerful message to AT&T: "Do the Right Thing – Save Our Centers!" CWA members are also working with community allies and elected officials to bring awareness about the negative impacts of the call center closures on workers and communities. In a video message, Congresswoman Rashida Tlaib (D-Mich.) called out the corporate greed behind AT&T's decision to prioritize short-term gains over its hard-working employees. She also emphasized the need to advance national call center legislation to stop companies like AT&T from closing down call centers and sending jobs out of our country.
Watch this video of CWA members speaking out against AT&T's decision to close call centers and eliminate good paying, union jobs.
Links:
CWA members mobilize to save jobs at AT&T (CWA, Aug. 3, 2023)
CWA urges the FTC and the DOJ to take into account in merger review guidelines the role of collective bargaining in counterbalancing employer market power
Senate confirms FCC Commissioners Geoffry Starks and Brendan Carr to a second 5-year term
CWA union petitions governor for oversight of telecom provider Zirrus