News
CWA testifies against Altice-Cablevision deal at NY hearings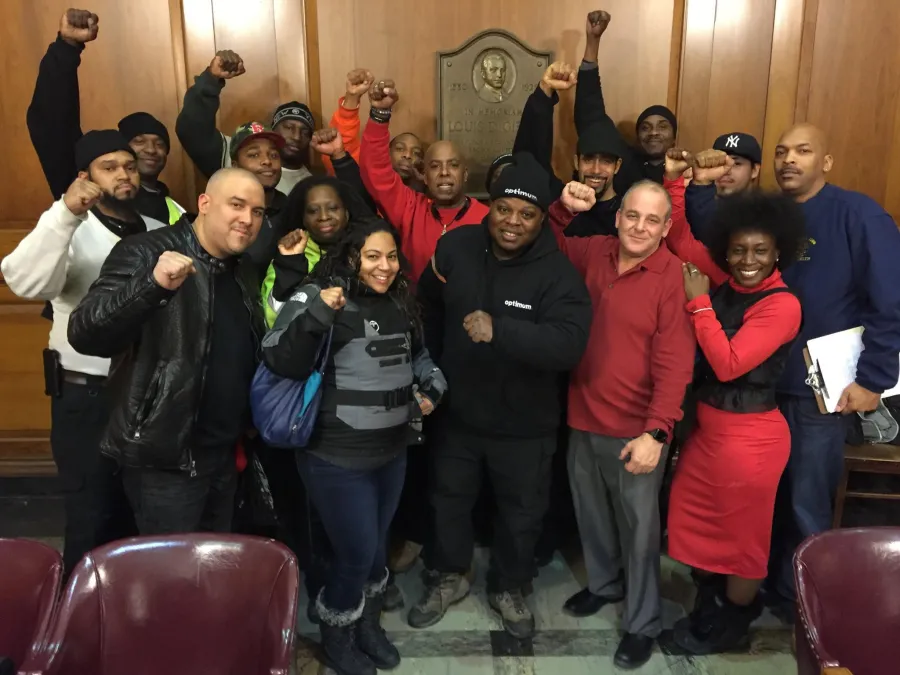 Customers, advocates, and workers testified against the Altice-Cablevision deal at New York State Public Service Commission hearings this week. In the Hudson Valley and the Bronx, they voiced their concerns about how European cable company Altice's move to buy Cablevision would negatively affect jobs and customer service.
"Altice's potential acquisition of Cablevision would be detrimental to the company, its workforce and its customers," said Dennis Trainor, vice president of CWA District 1. "Given its track record in other business dealings in France and Portugal, the future of Cablevision under Altice's proposed deal would mean customers will get worse service and employees will lose their jobs. The public service commission should reject the deal as currently proposed to protect customer service and jobs."
Last month, CWA filed official objections with the Federal Communications Commission, pointing to the billion of dollars in debt that Altice will take on as part of the deal and its track record of refusing to pay its contractors and outsourcing.
Altice has outlined plans to take on $8.6 billion in debt to finance the deal – on top of Cablevision's existing $5.9 billion in debt. This level of debt will require such deep cost cutting at Cablevision that both staffing and network investments are likely to suffer, to the detriment of both consumers and workers. As a result of the heavy debt financing, Moody's immediately put Cablevision under review for downgrade.
According to the filing, Altice's planned $1.05 billion cuts in operating expenses and capital expenditures will likely lead to significantly worse customer service. This has been the experience in France, where Deutsche Bank reports that in one year, Altice-owned Numericable-SFR lost 1.256 million mobile subscribers, 246,000 retail broadband subscribers, and 719,000 home connections.
Next Tuesday, CWA will again testify at the last hearing in Long Island.
CWA files objections to Altice-Cablevision deal (Speed Matters, Dec. 7, 2015)
CWA urges the FTC and the DOJ to take into account in merger review guidelines the role of collective bargaining in counterbalancing employer market power
Senate confirms FCC Commissioners Geoffry Starks and Brendan Carr to a second 5-year term
CWA union petitions governor for oversight of telecom provider Zirrus