News
Unions, public interest advocates thwart hedge fund's attempted takeover of local news and set groundbreaking FCC precedent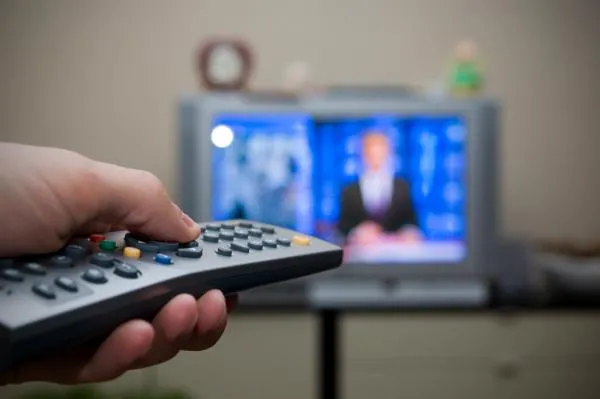 The effort of hedge fund Standard General and its private equity partner Apollo Global Management to take over local news broadcaster TEGNA appears to have failed thanks to the dedication of members and leaders at the CWA, civil rights groups, and consumer advocates fighting against the financialization of local news. On May 22, TEGNA announced it was terminating its merger agreement with Standard General and stands to receive a $136 million breakup fee. TEGNA has also withdrawn as a party to the transaction at the FCC. 
In public remarks and in written and oral statements before the FCC commissioners, bureau, and Administrative Law Judge, along with the US Court of Appeals for the DC Circuit, Standard General's attorneys have repeatedly said that the deal's funding would expire on May 22 and cannot be extended. Despite doing little to address concerns raised through the Federal Communications Commission review process, the hedge fund and its backers pressured the FCC and the court to approve the transaction by the May 22 deadline. They failed. In the unlikely event that Standard General and Apollo were to secure new financing, they would have to amend their applications, restart the clock, and still have to face an FCC hearing before an Administrative Law Judge.
"This is a major victory for our union members, who have been fighting the hedge fund takeover of local news for more than a decade," said NewsGuild-CWA President Jon Schleuss. "For too long, hedge funds like Standard General, Alden Global Capital and Chatham Asset Management have taken over local newsrooms, taken on massive amounts of debt and cut jobs and local news coverage to service that debt."
"Today we secured a major victory in preventing yet another attempt by hedge funds to take over local news," he said.
NewsGuild-CWA and NABET-CWA members and leaders raised questions about how many jobs would be cut as a result of the takeover, which was announced in February 2022. Last summer, those CWA sectors joined the United Church of Christ Media Justice Ministry and Common Cause in filing petitions to prevent a hedge fund takeover of local news, save local news jobs,  and safeguard the public's right to weigh in on large broadcast transactions affecting local news and US democracy.
In February 2023, the FCC's Media Bureau referred the highly complex deal to an administrative law judge for further review. In its order, the staff highlighted potential job cuts as a matter of the commission's localism mandate and raised concerns about private equity's influence on US media consolidation.
"The FCC stood up for media workers by scrutinizing a hedge fund's attempt to take over and destroy more local news in the US," said CWA President Chris Shelton. "CWA thanks Chair Rosenworcel and her staff for finally doing what we have asked regulators to do for decades: protect American jobs and hold Wall Street firms accountable."
Union leaders said it was appropriate for this complex deal to undergo further assessment in front of a judge before any commission vote and prior to final action by the Department of Justice, which has taken a more aggressive stance against mega consolidations in multiple industries.
"Standard General and Apollo had multiple opportunities to provide more documents and failed to answer questions raised during this process, which extended the time for the deal to be reviewed," said NABET-CWA President Charlie Braico. "In the end, their failure to provide adequate answers led to the need for further scrutiny in front of a judge and their poor planning in regard to their financing timeline led to the deal's demise.
Apollo had also financed the disastrous merger of Gatehouse and Gannett in 2019, resulting in a large debt load and a 56% cut of jobs at the combined company since the merger just four years ago. Apollo owns Cox Media Corporation, which operates 14 television stations and 52 radio stations, and the partnership with Standard General for the TEGNA takeover raised serious questions about consolidation and control of dozens of local newsrooms. In addition to Apollo's involvement, the deal was financed by several banks.
NewsGuild-CWA members have criticized the hedge fund takeover of local newsrooms at the Denver Post, St. Paul Pioneer Press, Chicago Tribune, and dozens of other newsrooms that are now being ransacked by hedge fund Alden Global Capital. Three years ago another hedge fund, Chatham Asset Management, took over news publisher McClatchy, which owns the Miami Herald, Idaho Statesman, and many other newsrooms. Chatham also owns Post Media in Canada, which announced plans in January to lay off 11% of editorial staff, further reducing local news across Canada.
"Wall Street continues to destroy local news, resulting in fewer watchdogs at all levels of government across North America," Schleuss said.
"Sometimes, the process works and the needs of the public are put first. This is one of those times, " said Cheryl A. Leanza, policy advisor of the United Church of Christ Media Justice Ministry. "This transaction deserved every ounce of scrutiny it received. The hedge funds seeking approval of this deal did not produce the information, data, and changes needed to get through the regulatory approval process. Going back to the 1960s, the UCC's media justice activism has always been in furtherance of corporate accountability to community needs. We thank FCC Chair Rosenworcel and the other FCC Commissioners and staff for their hard work on behalf of the public."
"Today's developments are a resounding win - we say YES to long term investment in local newsrooms that make America's democracy stronger," said Kathay Feng, Vice President for Programs at Common Cause.
The deal garnered attention from Congressional leaders, including Senator Elizabeth Warren, who said last week that she was concerned the merger "would have negative effects on competition between broadcast television stations for advertisers, prices for television services that retransmit broadcast station programming, and labor."
Leaders noted that there was ample room for new investors in broadcasting, but warned hedge funds and private equity groups to tread carefully if they plan to continue to try and destroy local newsrooms. This deal's death doesn't chill investment in local broadcasting, but should serve as a warning to Wall Street funds scheming to take over local newsrooms and a lesson for them to work with journalist and media unions.
"We will continue to do what we have always done as journalists: hold companies to account and defend democracy," Schleuss said.
Links:
Unions, public interest advocates thwart hedge fund's attempted takeover of local news and set groundbreaking FCC precedent (CWA, May 22, 2023)
CWA urges the FTC and the DOJ to take into account in merger review guidelines the role of collective bargaining in counterbalancing employer market power
Senate confirms FCC Commissioners Geoffry Starks and Brendan Carr to a second 5-year term
CWA union petitions governor for oversight of telecom provider Zirrus